Luciano began recording in 1992, with his first single "Ebony & Ivory" on the Aquarius Record label, followed by his debut album Moving Up for RAS records in 1993. Luciano is the seventh of nine children and was born to extremely spiritual and musical parents while growing up in Davyton, a small district in the central parish of Manchester, Jamaica.
After voicing several covers for the producer Sky High, Luciano released "Give My Love A Try," which was produced at Castro Brown's New Name Studio and was a hit in Jamaica.[1] It was there that Luciano met international reggae superstar Freddie McGregor.[1] Joining McGregor's Big Ship production company, Luciano began creating cultural, conscious reggae that reflected his religious and social concerns. Again in 1993, Luciano scored a #1 UK reggae hit with the song "Shake It Up Tonight" but Luciano says, "I didn't see myself going in that pattern, singing love songs, dressed in a felt hat, looking smooth. It looked very splashy."
__

Afrolicious has established itself as both one of the most legendary weekly parties in San Francisco, and of the top live/electronic bands on the scene. Started as a weekly dance party featuring DJ's and brothers Pleasuremaker and Señor Oz alongside percussionists, MC's and horn players, and an amazing crowd from day one. Over the years it has evolved as founding DJ/Producer Pleausremaker (Joe McGuire) alongside brother Señor Oz (Oz McGuire) hooked up with some of the most exciting personalities in the Bay Area music scene and started writing original music under the alias Afrolicious.
_
Starting out as an instrumental five piece by friends with a love of funk records, Orgone cut their teeth putting their own gritty takes on cuts by the Meters, Booker T. & the MGs, Grant Green and Funkadelic among others. In 2002, the band independently released Orgone, a collection of tough, stripped-down, funk instrumentals that Relix Magazine called "intoxicating" and that quickly became a favorite of die-hard, funk fans. Orgone solidified that underground respect in 2006, adding a powerful horn section and releasing their second album, Bacano, a set of all-original, cold-blooded funk gems in the classic vein of War and Mandrill with improved, warm, organic production that matched the evolution of the band's sound. The release of their cover of "Funky Nassau" on both 7″ and 12″ became a an instant dance floor classic, inspiring a club-edit by renowned DJ Danny Krivit and paving the way for The Killion Floor in 2007, Orgone's first full-length album for the legendary Ubiquity Records.
_________
'Birds of Paradise' is the collaborative project of audio mystics: Bird of Prey (Torin Goodnight) and Gibson (Tyler Gibson). Holophonic Vibrational Architecture to Make Transparent the Boundary Between Matter and Mind, Flesh and Spirit
_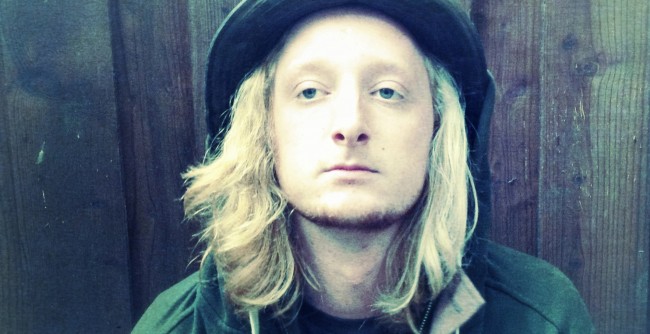 Berkeley, California based electronic producer Jake Atlas, aka Thriftworks, offers up his own fresh, outsider style weaving eclectic samples and explosive modern bass that takes the art of beat-crafting to new heights. Garnering much praise from fans and critics alike, his latest release, 'Rainmaker,' is quickly becoming known as one of the finest electronic albums of 2012. The album's throbbing, deep low-end and wall to wall synths seem to channel something ancient and mysterious, offering up an intoxicating musical high. These sounds activate the senses, enrapture the mind, move the body and leave audiences begging for more.
____

i-Kronik's live performances showcase the skills of the band members but more importantly highlights the sense of purpose the band brings to entertaining their fans, delivering quality music in a fun and inspiring way and ultimately how they enjoy the experience themselves. The growth of their fan base is reflected in their growing social media presence.
i-Kronik has deservedly been labeled as a hard act to follow on the festival rounds this past season and strive to improve on this recognition. The band received excellent reviews for its performances at Reggae on the River 2012; Sierra Nevada World Reggae Music Festival 2012; Tribute to Reggae Legends 2012 among others and are experiencing increased radio airplay as they work to get the message out to the people.
__
The B-Side Players make music without borders or boundaries. On Fire In The Youth, their seventh album and first for Concord/Picante, they continue exploring the multifaceted grooves of Latin America and the Caribbean, incorporating the sounds of Cuba, Jamaica, Mexico and Brazil with the funk, rock, jazz and hip-hop rhythms of their homeland. With Latin music currently dominating the charts in most of the world, The B-Side Players are uniquely positioned to bring their uplifting message of unity, brotherhood and dance floor revolution to the people of planet Earth.
__
West Coast musical artist Nicoluminous is on a mission…This unique multi-faceted artist takes a soulful approach to creating electronic music while fusing melodic progressions, futuristic sound design and organic elements into dirty bass drops."Sunrize in LA",his most recent release on Street Ritual records on March 21st 2011, went straight to #1 on Addictech.com.The EP is an elegant downtempo lovestep journey moving swiftly between haunting samples, throbbing sub-bass and 8 bit funk.Lately, his sets have been geared to the sexier and less aggressive side of Dubstep with bass deep and hypnotic. When it comes to his love of Hiphop, Dub, and Dancehall, Nico melds these influences into upbeat Left Coast Crunkand Glitch Hop.
____
Freddy Todd makes electronic music in a blend of modern dubstep and glitch-hop styles. He grew up on the drums and then moved to the piano/keys and guitar/bass. These combined skills offered his musical synergy to disperse in the electronic scene when he started producing on Fruity Loops Studio in 2004, as well as forming a band and channeling live music around the same time. Making a genre of its own, Freddy combines limitless genres from soul to hip hop to funk-slime to psychedelic rock to dub all in an electronic glitched out bass driven blender.
____
Living in Cincinnati exposed Freekbass to genres of music he may have missed otherwise. While most kids were listening to Nirvana and Green Day, he connected with the bottom-heavy sounds coming out of the boom boxes like Zapp and Midnight Star. While working in a music shop to pay off his first electric bass he had in lay-away, he began to study the classics of Larry Graham, Sly Stone, Stevie Wonder, Parliament and Bootsy with a bass in one hand, and an MPC2000 in the other.
_____
World's Finest
Woven Roots

Object Heavy
Liquid Kactus
Naive melodies
Absynth quintet
Delta Nove * just added
Blue Lotus
Mykal Somer
Dynasty One
Farmhouse odyssey
DubbaDubs
Sun hop fat
Lyndsey Battle
Shark in the Water
RxR
Hypha
Psy-Fi
wu-wei
Cool breeze
Mexichron
touch
OnHell
Dov1
Dypaphonoyze (live pa)
seatones
Treemeista
Oblong
Marjo lak
Dusty green bones
Jordan Kulback
Crimes
The OriGinALz
SugarBeats
Jsun
No Requests
Padlock
konfidense
K-Mo